---
OOM NIGHTLINE - FRIDAY
---
tyga dares, mika bankomat
label me
---
noise, punk, intersectional
fri, 10. sept, 01:00, STWST main venue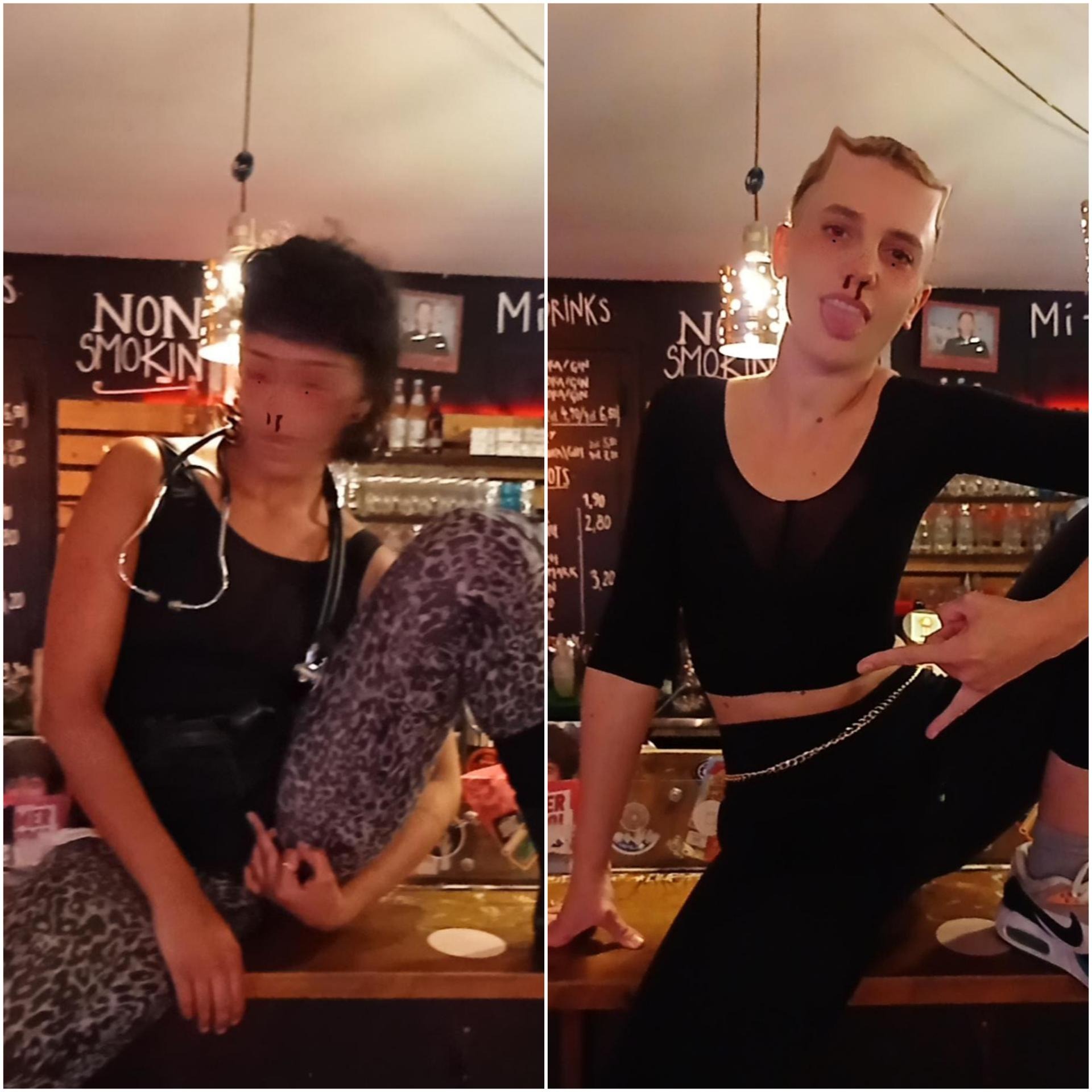 noise is the better punk!? both are an attitude.
our basis is feminist, radical, intersectional. it's not about fashion, dogmas, categorisations, pigeonholes. it's not about pleasing or meeting a taste. in acoustic moments of irritation we question your expectations of us. your expectations of us.
touch creates resonance. resonance between bodies, materials, things, objects, thoughts… resonance is created through defined boundaries, through confrontation, provocation and through trust. every material has a natural frequency at which it starts to vibrate. the frequencies of different materials of different materials drone and open up a narrative about their intended use.
materialised social work does not only show up in the production, but in an noise. when and why you feel disturbed by this noise, you have to find out for yourself. We use different materials, instruments, voices, experiences, realities of life and body postures that perceive you and the space in which we move.


tyga dares, at home in different areas of sex work, otherwise unpaid care work paid dearly, the privilege of working out of self-realisation, botching as a way of life and coming to terms with the overwhelming consequences, insecurity and failure, questioning perfectionism and daring to break out of norms, co-creating a space with a completely new, unknown genre: why the fuck not.
https://open.spotify.com/episode/2NUdcxSBMY8aQ01jMjMNc7
mika bankomat, works on the edge of unprofessionalism. The politics of materiality and the impact of sound are entry points for her interest in auditory structures. at times unproductive, her focus is on anti-music, noise and industrial techno. https://soundcloud.com/mikabankomat




DOCUMENTATION