---
STWST
OOM BLOODY KITCHEN
---
Get-Together with red food
STWST Maindeck, 14:00 – 16:00
(In case of bad weather STWST 1st floor)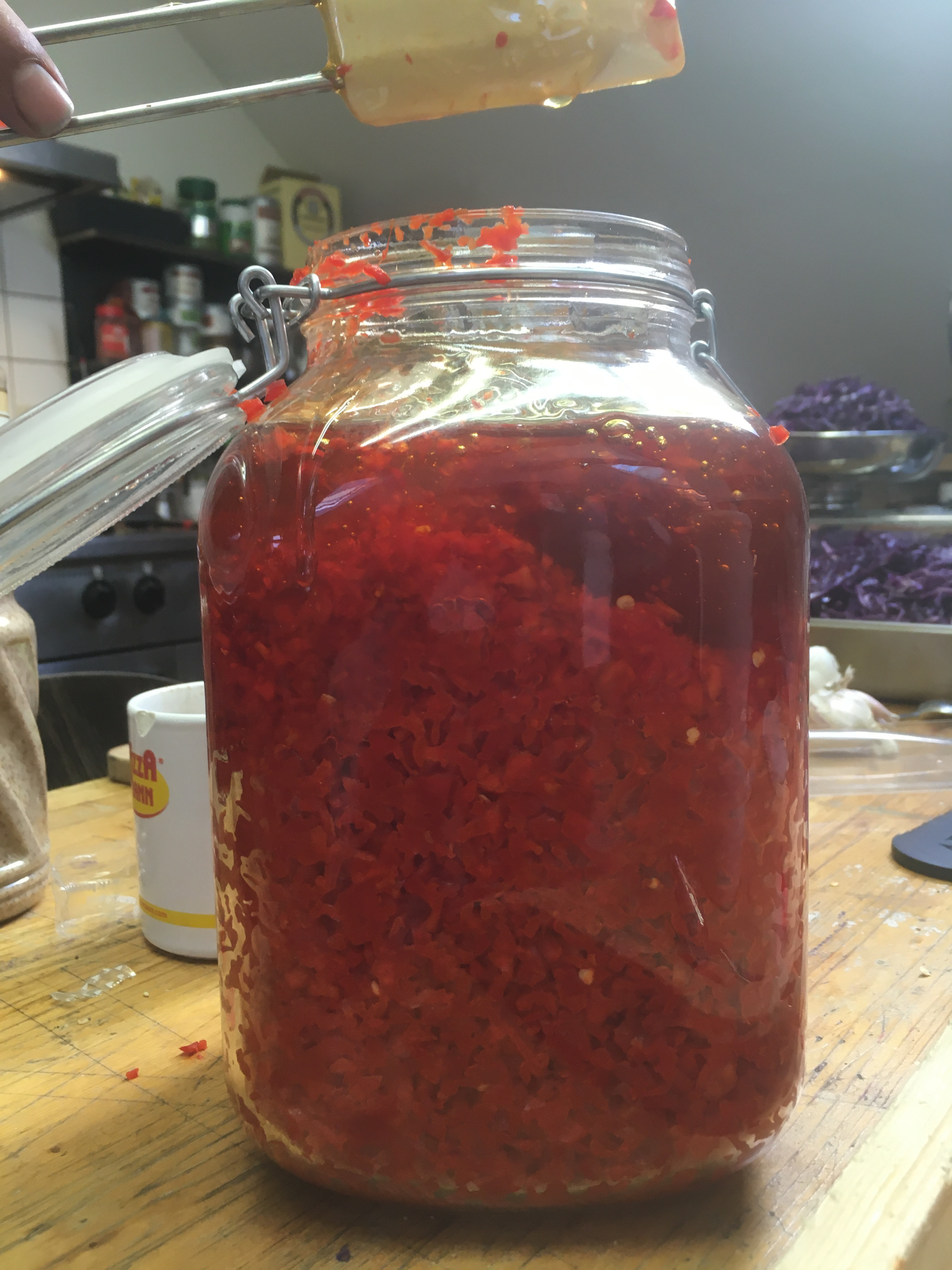 The STWST festival kitchen is known for its creations - from simply delicious to new-art-contexts variations on food, equally delicate. This year, a special theme emerges on Shu Lea Cheang's "Blood Money Gibling" and a further exploration of STWST archive themes. Because: STWST history always has to do with heart, soul, life and blood. In short: On Sunday between 2 and 4 p.m. we will be serving red appetisers ranging from vegetarian to Blunzn snacks to kitchen experiments with vegan blood.
Parallel the Bloody Flachware Art Market and the Meet&Greet der Frauen der STWST will take place.
Both is accompanied by the sound of Make me a Signal radio streams.
Bloody Kitchen and Bloody Art Market is also this year's social end of STWST48x7. All artists and critical producers from this year's edition are invited.
A project of the STWST New Context KITCHEN with the Executing Kitchen HORST WOHNKÜCHE.
STWST Kitchen team: Jan-Nahuel Jenny, taro, Felix Vierlinger, Gams, Eva Grün, flo and more tba




DOCUMENTATION: